You probably think that in order to have a garden you need to have a large flat piece of land with the ideal amount of sun, perfect soil, a rototiller, and any number of tools and amendments. Well…you don't.
If you have even the smallest yard, you can grow food. If you have some containers, boxes, or anything that will hold soil, you can grow food. And you don't need any special equipment.
In this article, I want to show how you can make the most of your growing space, even if you live on the smallest of city lots. There is always somewhere to put one more pot, hang one more basket, or heap up a little more soil to plant in.
I have written about some easy ways to actually build a garden in past articles. So in this article, I just want to encourage you to think outside the box when it comes to food production, and find every spot on your property that is good for growing.
Do a walk around of your property. Whether it's an acreage, a city lot, or an apartment balcony, it's time to assess your food production capabilities. Take note of the following:
What areas get the most sun?
What areas get the most shade?
Do you have a fence or trellis that can be used for vertical growing?
Do you have places where you can put hanging baskets?
Is there any roof space that you can use for planters?
Can you attach growing boxes to fences, walls or other structures?
Really use your imagination and look as objectively as you can at your property and buildings. If you are serious about growing as much food as possible, you will find the space.
A few ideas
Our property is very shady. And I mean VERY shady. It is a half-acre lot that is mostly hill. There is even more hill to the south, with a house on top of it. And the rest of the property is surrounded by tall trees. So yeah, shady.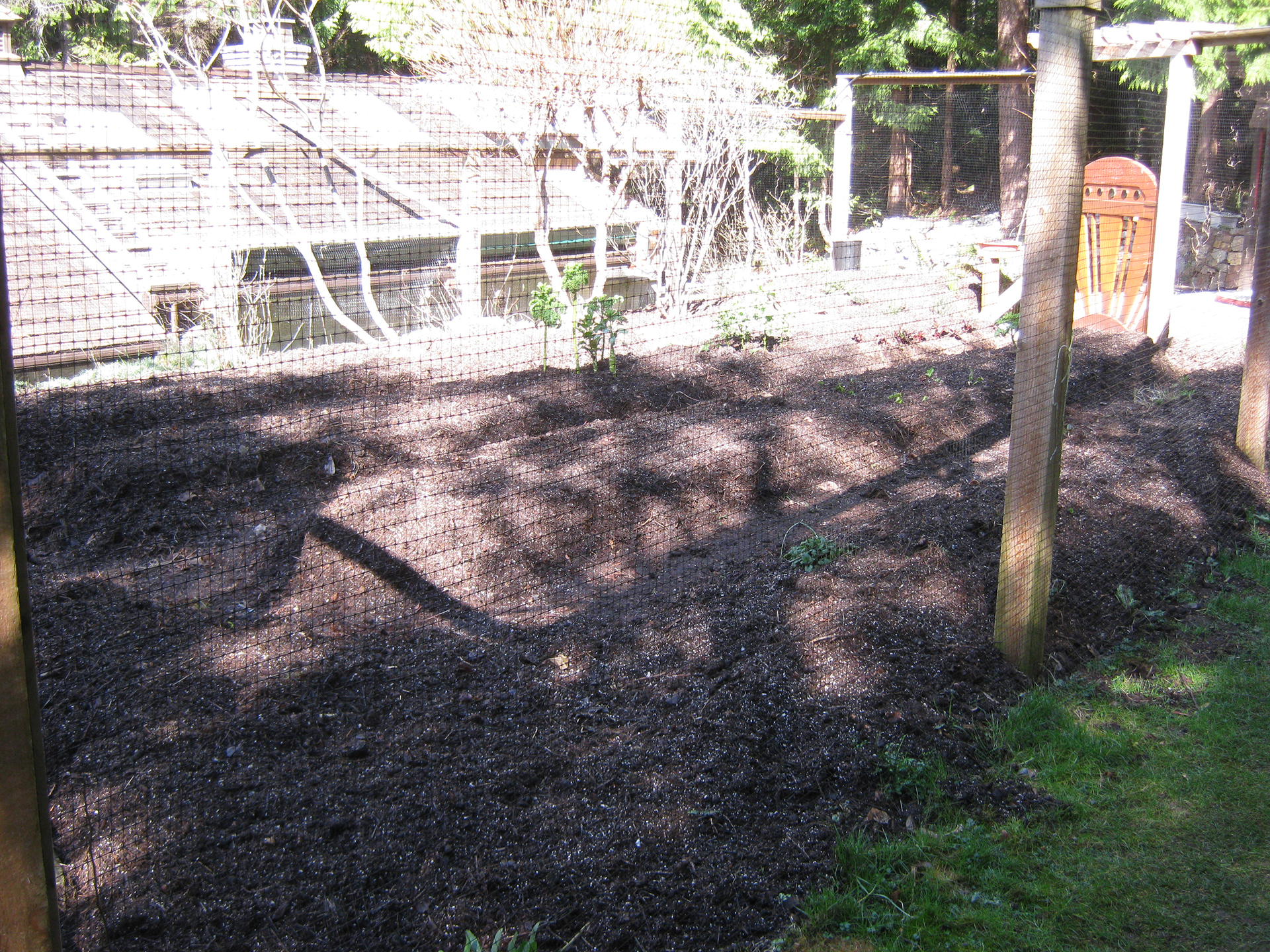 So we are maximizing the space, and looking for any sunny spots that can fit a container. We even hauled a bathtub up onto a flat spot on the roof! And we might put a few pots up there, too.
I'm very pleased with the long planter we built along the edge of the shop roof. I think it is going to be an excellent place for tomatoes and peppers. It gets lots of sun, and is a real hot spot on the property.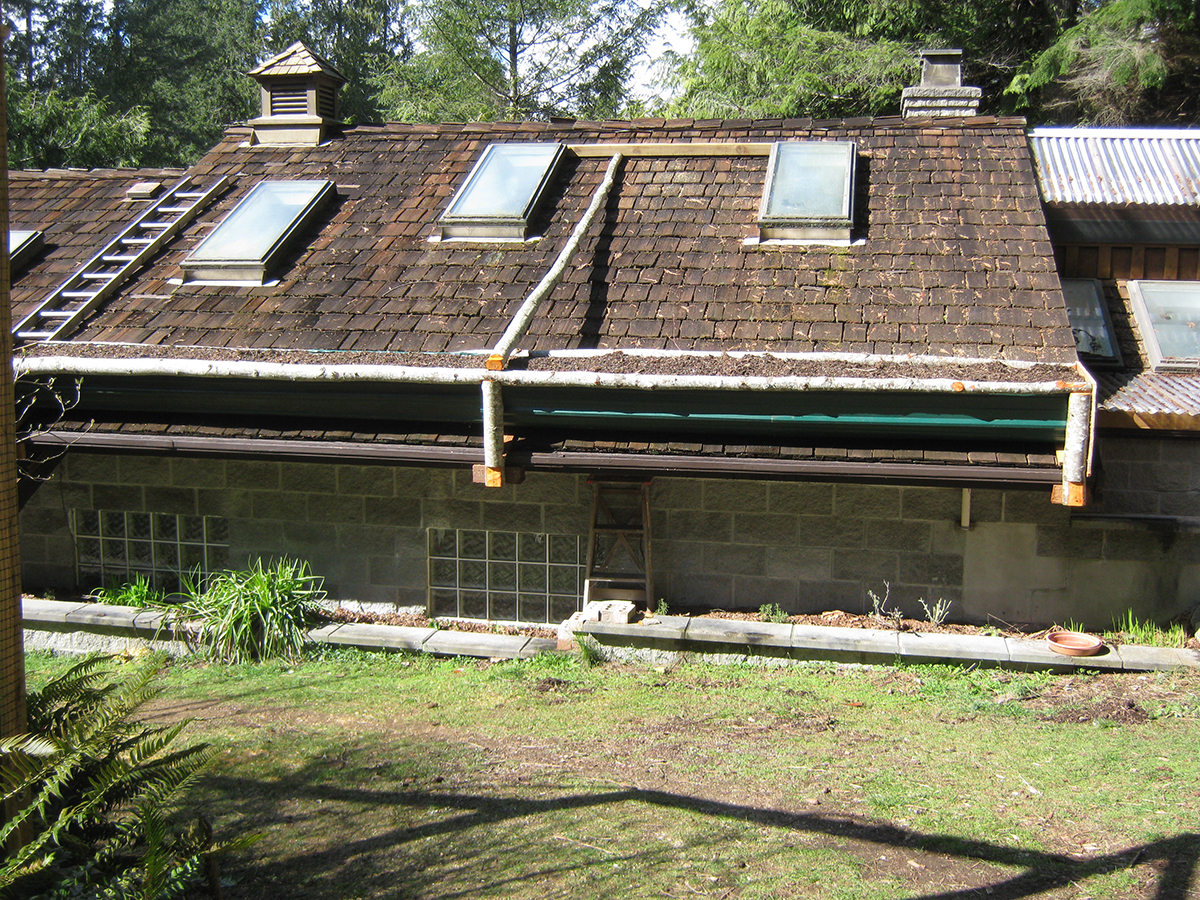 Here are more ideas for places to grow more food:
Grow pole beans and peas up fences, trees, trellises and arbors.
Use a hot, south-facing wall (north-facing, if you're in the southern hemisphere) to grow heat loving things such as grapes or sensitive fruit trees.
Build planters on the edges of roofs.
Put plant pots, boxes, bathtubs – anything that can hold soil and have drainage – anywhere they'll fit.
Roof edges of houses, sheds and shops can be further utilized for hanging baskets. Hanging baskets are great for smaller tomato varieties, herbs and flowers, or greens.
Patios, balconies, and walk-ways can hold all manner of pots, big and small. Even a small pot can be induced to grow herbs or greens.
Container gardening
The size of the container dictates what you can grow in it. Deep containers will work great for root veggies such as carrots, as well as larger plants like tomatoes or squash.
Shallower containers are great for salad greens that you harvest frequently. Baby greens of all kinds can be grown in shallow containers. And they don't need full sun either. Most lettuces, spinach, mustard, and many other greens prefer cooler temperatures, so they like to have some afternoon shade.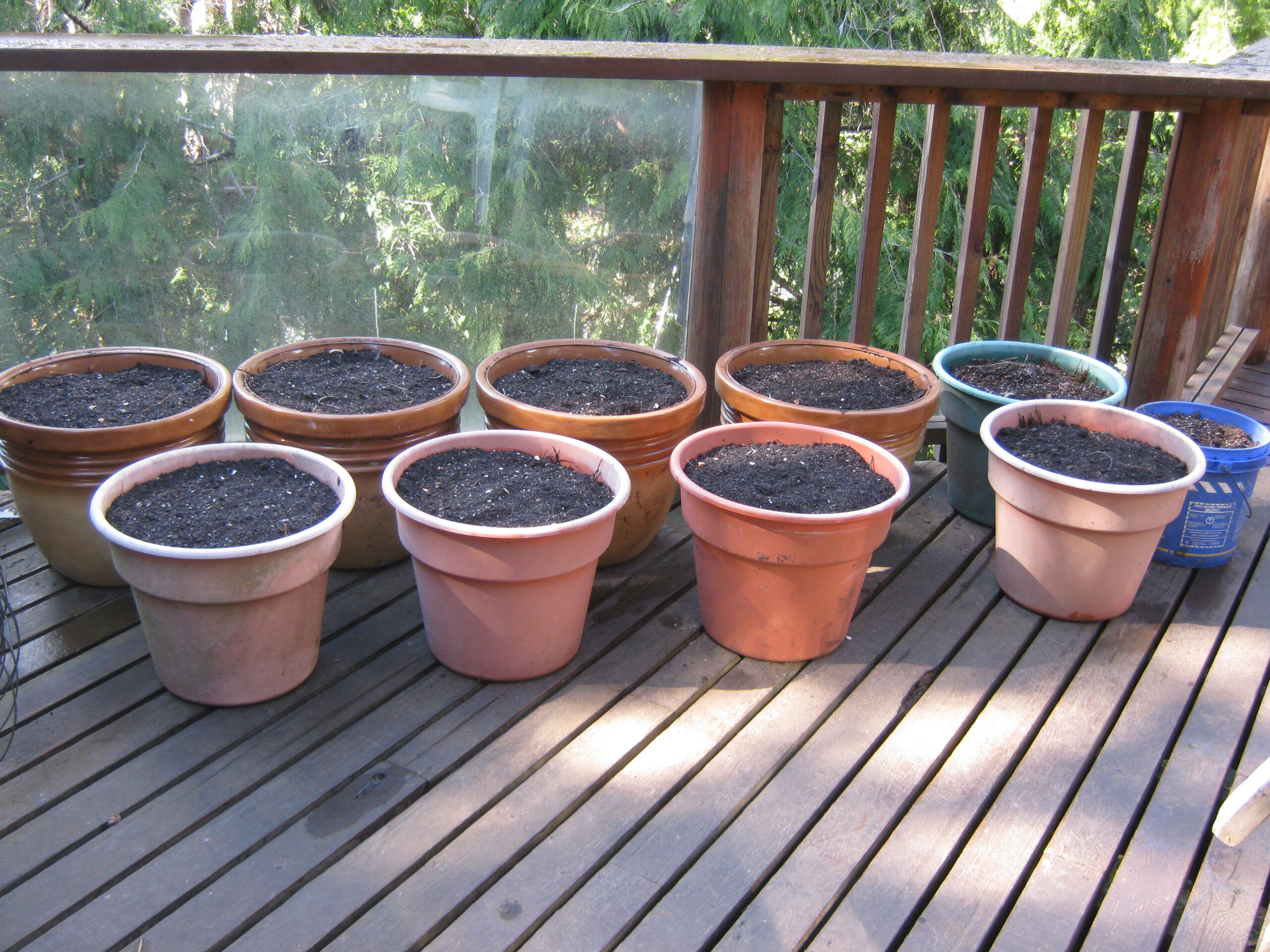 I look forward to getting some portable grow bags. These from Bootstrap Farmer look awesome – I love all the colors – and I've heard that they are excellent quality. I'm hoping to get some, if not for this year then next year for sure.
I'm also keen to try these Expanding Seed Starting Soil Pods (say that 5 times fast!) from Seeds Now! They're priced right – you can get 100 for $20 USD! Crazy cheap.
Seeds Now! also has super inexpensive organic, non-GMO seeds. They have a decent selection, and some interesting combo packages. It's worth checking out.
As I said earlier, hanging baskets can be used to good advantage by growing smaller tomato plants that can trail over the edge. You can also pop a trailing nasturtium in with the tomato to create a very attractive planting.
You can absolutely grow things like broccoli, cabbage and other brassicas in pots. Actually, you can grow just about anything in a container, if you ensure that they are big enough for the plant's roots, and that they are watered consistently. The soil in pots and containers dries out much more quickly than garden soil does, so keep your eyes on it when dry weather comes.
Do you have a wall or solid fence that gets good sun? This might be a good place to attach planter boxes. They will probably be small, but they can still grow lots of food. Greens, herbs, small carrots, beets or turnips, can all be grown in smaller containers.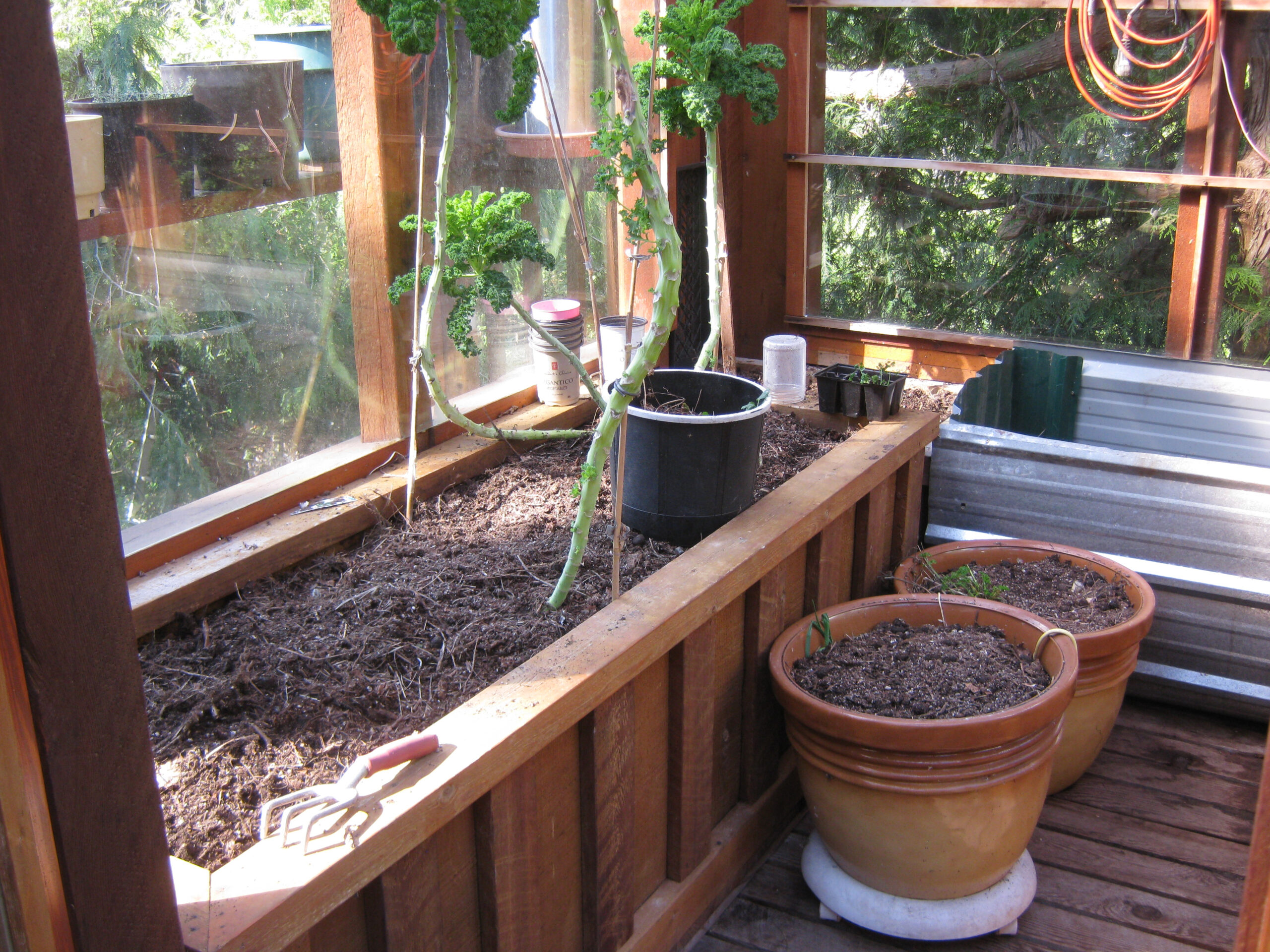 There are many ways to skin a ca…I mean, grow a garden
A small yard or garden doesn't have to mean a small harvest. Besides taking advantage of every growing space, you can also use the techniques talked about in this article to expand your growing possibilities. Take advantage of space AND time in your garden by planting intensively.
And you can check out some of the other articles about container gardening, herb spirals for small spaces, and a few more garden ideas here.
I'm excited about our new growing containers that we've put together this spring. I think the tomatoes and peppers are going to be very happy on the shop roof. The sun is going to help us get a good harvest this year.
No matter what kind of garden you have, or where you live, you can always find one more place to plant something or put a container. If you're serious about upping production on your land, you'll keep your eyes and mind open for new ideas.
If you found this article to be of interest or help, I'd be happy to hear from you. Just leave a comment in the box below. And as always, if you have any questions, please feel free to ask, and I'll do my best to answer.
Health, Hope & Happiness
Tracy
This article may contain affiliate links. If you click on a link and make a purchase, I will receive a small commission, at no extra cost to you. See the full Affiliate Disclosure here.