I love spring. There really isn't anything quite like watching the garden come to life, and hearing the birds singing to each other. It's my favorite time of year; and no craziness in the world is going to dampen my spirits.
My herb garden is really filling out. The oregano is growing like a weed; and the bee balm, arugula, and lovage have come back from last year. There is also chives, sage, thyme and rosemary. And there's lots of lemon balm left from last year. So I'll have plenty of herbs for cooking this year.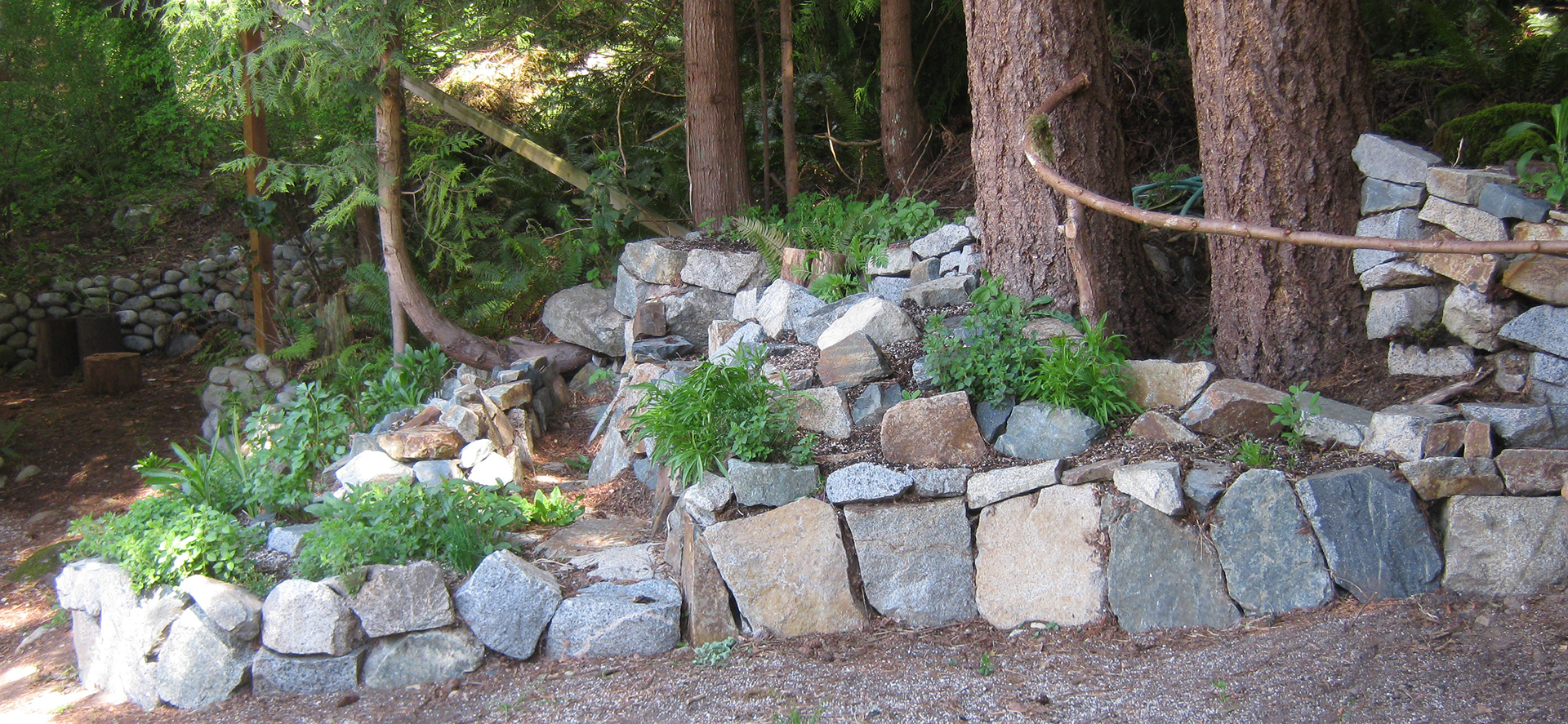 In the main garden, the beet tops, chard, kale and summer celery are still going strong from last year. Pretty cool, really. I'm still eating fresh greens from the garden every day, and all from last year's planting.
But there's a lot of sprouting going on all over the garden. Most everything is planted except the beans and zucchini. And there are lots of volunteers all over the garden this year:
borage
chervil
mustard
calendula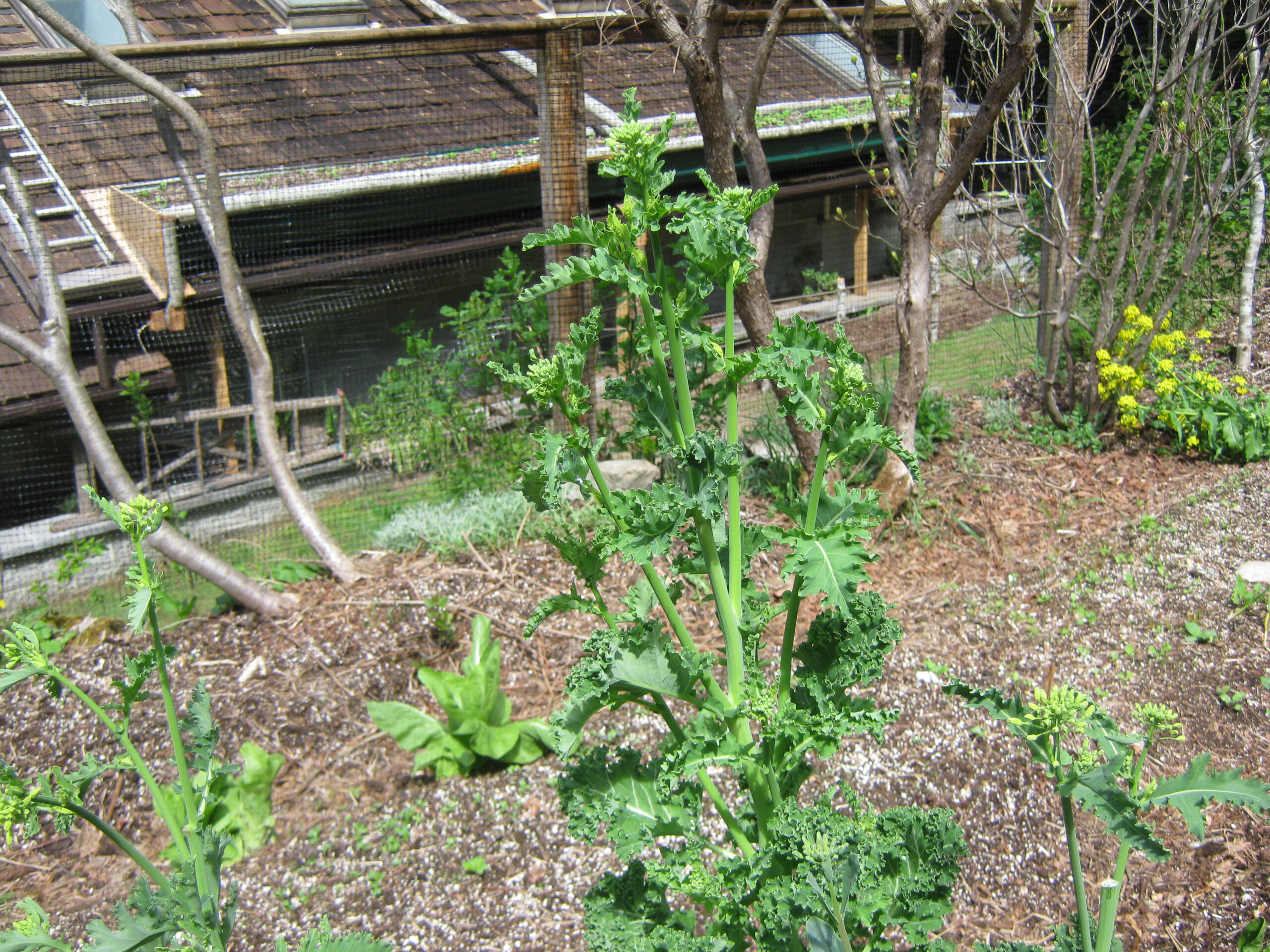 I'm actually having to weed some of it out! But most will stay until they get in the way of something else. We do love our mustard greens around here; and the borage and calendula are always welcome.
Compost
I've added about 2 inches to the beds – more on some – of our homemade compost. It is mainly made from elk manure, grow op discard (peat moss and perlite), straw, and urine, with kitchen scraps and some seaweed as well.
It isn't the most varied compost, but it's the best we can do with the resources we have. I'm also adding some lime, to counteract the acidity of the peat moss, and to add some calcium.
I think that was the problem with the zucchini last year – blossom end rot due to lack of calcium. I'm hoping it's better this year, 'cause I really love zucchini.

Weeds
There are more weeds in the garden this year; but I expected that. We have used a lot of elk manure in the compost, and there's always a chance of weeds if you use manure. A lot of our compost didn't get heated up and turned over the winter. But it's still working fine so far.
I don't mind most weeds. The ones in the garden are easy to pull. The only weeds that are a pain in the arse are the ones that were already here – creeping buttercup, to be exact. Man, that stuff is tenacious! It keeps trying to creep in from the edges, but I'm holding it off pretty well, so far. Wish me luck!
I have some burdock, plantain and dandelions in the garden that I leave alone; only deadheading the spent dandelion flowers, and pulling off leaves to use in the compost. There is one other weed that I don't know the name of, but I also use it for greens in the compost. We don't have enough grass to really feed the compost much, but we've got weeds!
Vegetables and herbs I'm growing this year
Lettuce mix
Mustard mix
Cabbage
Radish
Broccoli
Carrots
Kale
Beets
Turnips
Summer celery
Chard
Parsley
Green onions
Garlic chives
Black Turtle beans
Scarlett Runner beans
LOTS of tomatoes
Cayenne peppers
Sweet peppers
Snow peas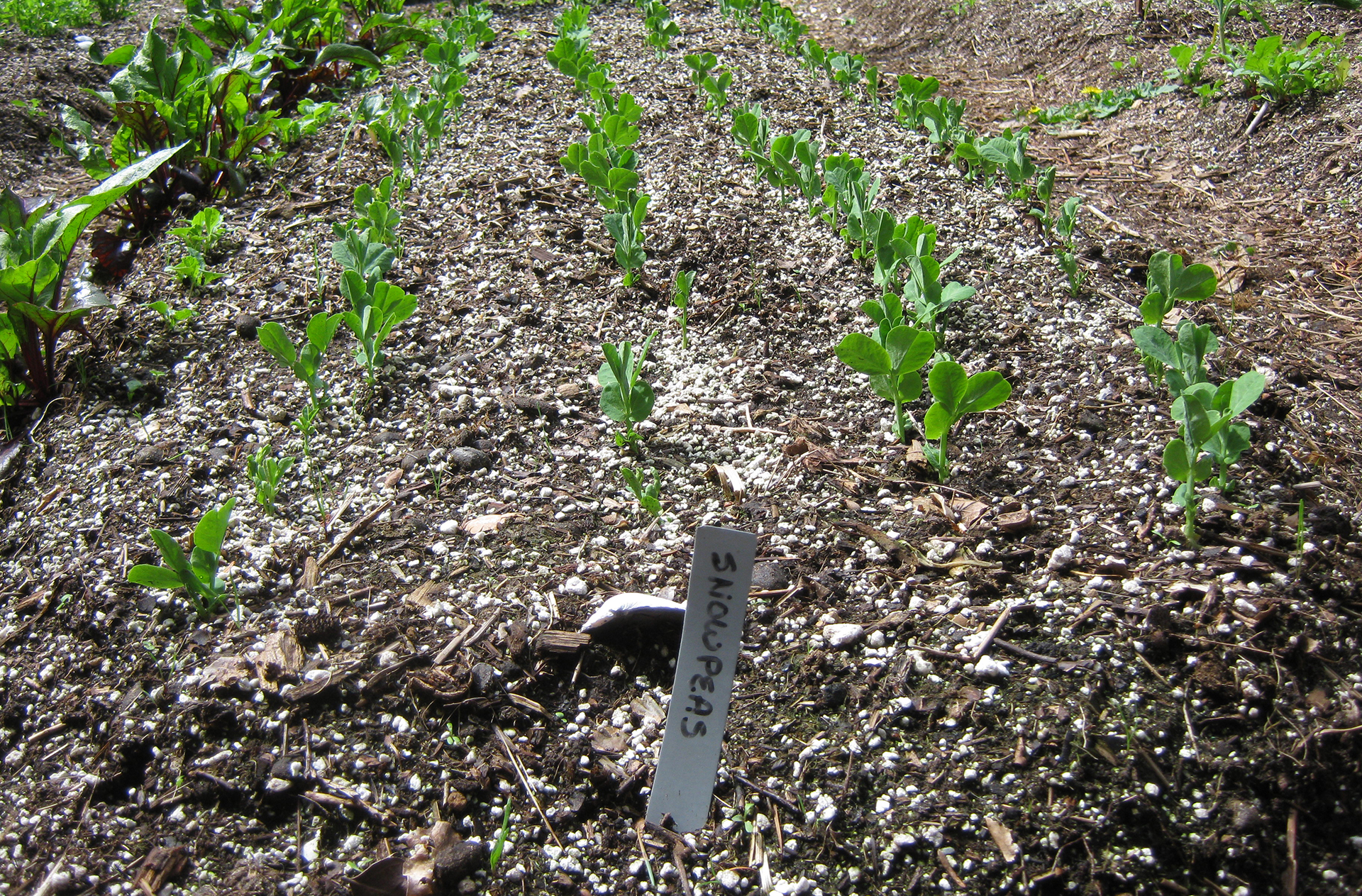 I'm so looking forward to the garden kicking in. I'm not a big fan of grocery shopping these days. I'd just as soon not go into town at all if I don't have to. Once the veggies kick in, I'll be eating fresh from the garden, as well as using them in ferments.
Oh, I forgot about the little potato patch! I planted about 30 potatoes. It's not the best conditions, but we should get some taters out of the deal.
Planning for bigger harvests
Because of the madness out in the world right now, we're sticking close to home. That's not really a big change for us, being the hermits we are, but we're definitely making far fewer trips to town.
So we're really wanting to make the garden put out a lot of veggies this summer. Lots of succession planting, interplanting, container gardening, and closer plant spacing will all be used, to get more out of the space.
It's really not a very big garden, but we have made it bigger by using containers, building the planter on the shop roof, and finding any space we can to grow food.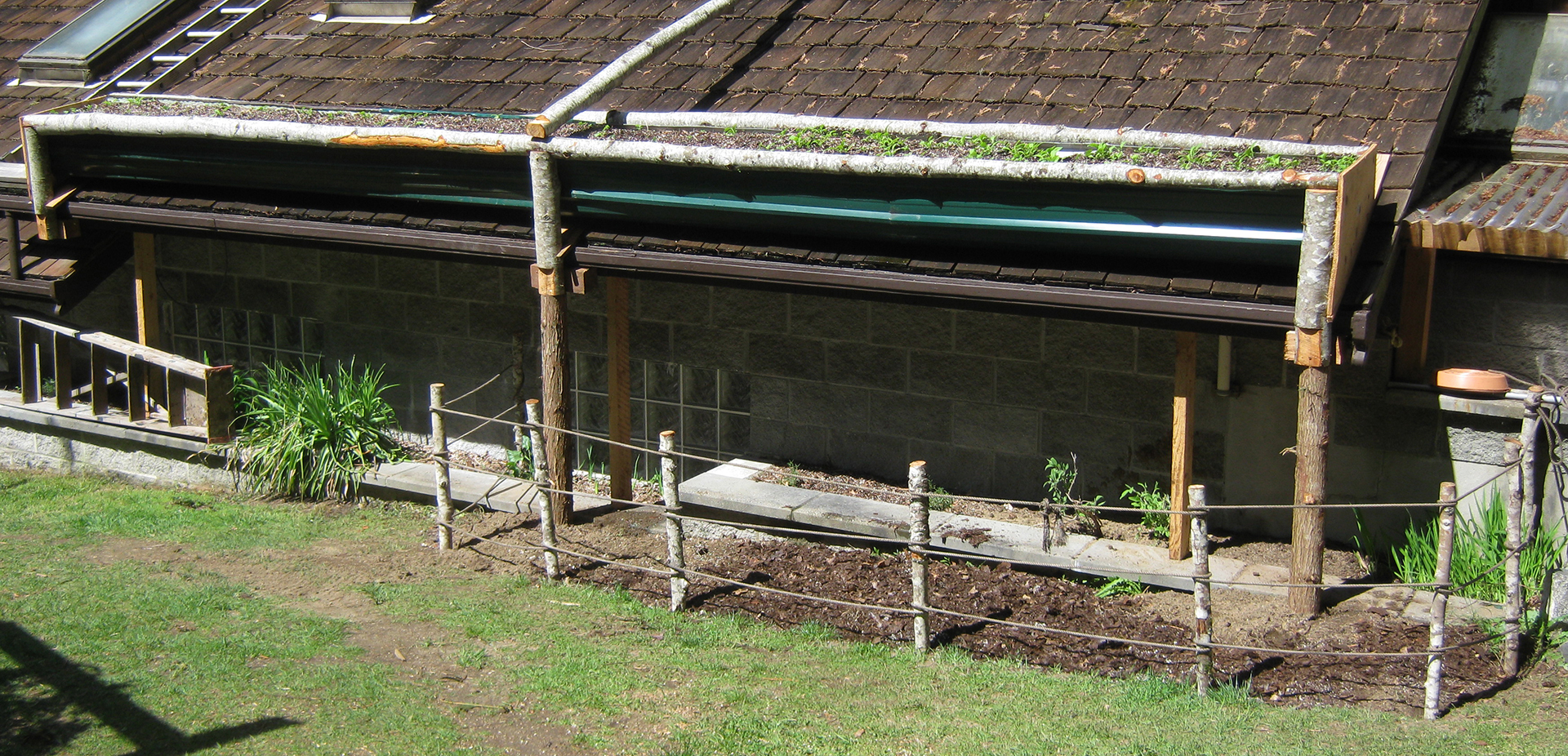 We hope to have quite a few tomatoes to can, and lots of veggies will find their way into our ferments. That will be the main way we'll preserve our harvests. And we'll have some dried beans as well.
What are you growing?
I hope that you have the opportunity to grow a garden this year. There really isn't a better time to do it. Fresh, whole, organic food is the best thing you can do for yourself. It's such a joy to watch a garden grow; and we need all the joy we can conjure up at the moment.
If you have any questions about gardening, please take a look at some of the other posts on my site, or feel free to ask my questions. I look forward to hearing from you.
Hope, Health & Happiness
Tracy
This article may contain affiliate links. If you click on a link and make a purchase, I will receive a small commission, at no extra cost to you. See the full Affiliate Disclosure here.