We all know the world's gone mad, so we won't even talk about that. Instead, let's talk about gardens. That's much more pleasant. And I've got some cheap garden ideas for you, while you stay home and stay safe. You are staying home and safe, aren't you? Good.
As far as I'm concerned, gardening is the most important thing you can do for yourself right now. Not only will it save you money, it will keep you healthier, and it will add some much-needed positivity to your life. And if you've got kids, it's a great teaching tool!
Okay let's jump right in.
Idea #1 – Start an online gardening club
I wrote about this in a recent post, but wanted to mention it again. I'm enjoying the feeling of connection I get from my little Facebook garden club. It's a fantastic way to share a common interest, without having to worry about how much distance there is between us.
I have never met any of these people in person, but I now regularly chat with a couple of them online. Some are very new to gardening, so they have lots of questions; which I am more than happy to answer. Any time I can get someone gardening is alright with me.
When we're all allowed to get together again, I think I'll suggest a meet & greet, and possibly a garden tour. Wouldn't that be fun? In the mean time, we're exchanging garden photos, swapping seeds and plants, and helping each other with free pots, and free advice.
To start my virtual garden club, I just went to the community Facebook page, and asked if anyone would be interested. It's been almost a month, and we have 105 members.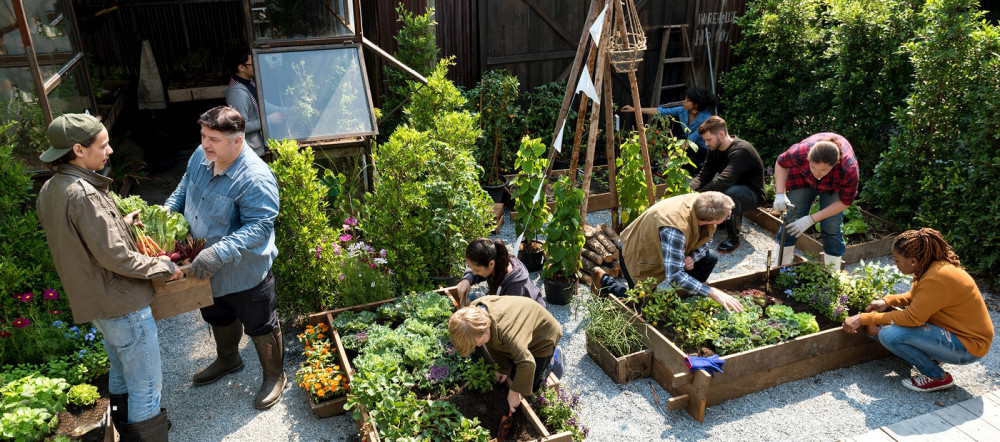 Idea #2 – Research new plants to grow
Each year I think that I will try a new plant. And each year I generally grow the same things. But with so much time on my hands right now, I'm looking at our garden and yard, and thinking about what else I can plant in there. Especially perennials.
I would really love to grow some berries in the garden. And it has some super shady parts that I need to find some plants for. So there's some research I need to do. And we have other super shady parts on this property, so it would be cool to find some food plants that will grow in them.
Do you have areas of your garden or yard that are difficult to grow plants in? Now is a great time to do that research and find out what might grow in your particular conditions.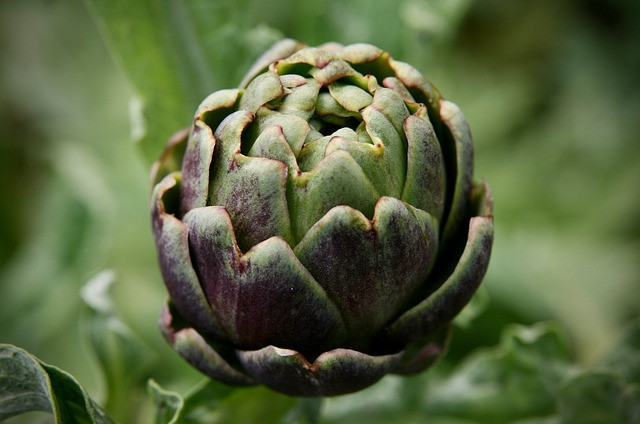 Idea #3 – Learn to forage for wild edibles
DISCLAIMER!: Don't do anything stupid. If you don't know what it is, for heaven's sake, don't eat it. I am not responsible for you being a dork and eating things you don't recognize. There, I think that about covers it.
Foraging doesn't have to be difficult or scary. There are some very common 'weeds' that grow just about everywhere, that are easy to identify; and when you're starting out, you should go for the easy ones. The dandelion is the perfect example.
But if you would like to take things a little further, you really need to take a look at Sergei Boutenko's stuff. He is renowned for his edible foraging knowledge, and is super fun to learn from. I've watched lots of his videos, and they are easy to watch, and full of information.
He has an awesome package deal on permies for 10 of his wild edibles e-books, and a video. Excellent price for excellent information.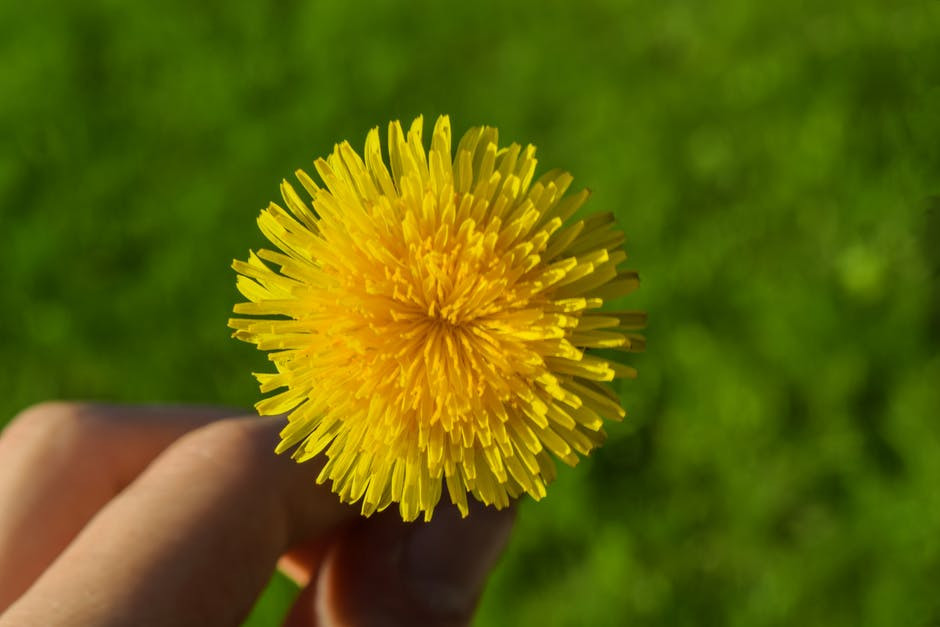 Idea #4 – Create new recipes with ingredients from your garden
If you're someone who likes to cook, this could be a fun challenge for you. Once your garden is going full tilt, see how many meals you can make just with ingredients in your garden.
To make it a bit easier, let's say you can use salt and pepper, and other specialty ingredients such as olive oil. Do you think you can do it? I'm going to try it and see how many meals I can make. I'll do a write up on it later this summer!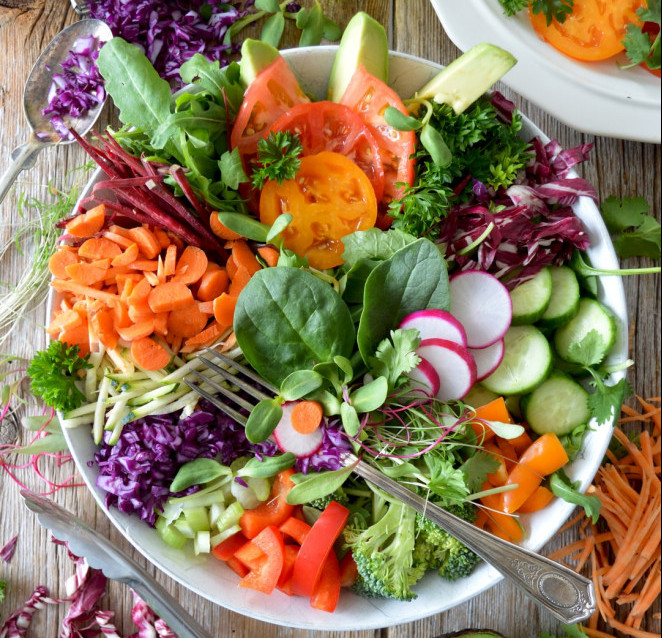 Idea #5 – Create repurposed growing containers
Personally, I love quirky things that someone has made into a growing container. Not everyone does. For instance, Rich would choke on his tongue if I used a toilet for a planter. But I've seen it done, and it can look awesome!
But we have turned an old bathtub and two old garbage cans into growing containers – the two garbage cans are in a tree, and the bathtub is on the roof. : )
We also built a long planter along the edge of the shop roof using old tin roofing, and logs we cut in the bush. It turned out great, and will be home to the tomatoes this year.

Idea #6 – Build a compost system
There are all kinds of ways to set up a composting system. You can just go for the ol' pile of stuff in a corner of the yard; or you can make things a little tidier by containing it with chicken wire or boards. Wooden pallets are often used for this, and they seem to work great.
You can also make a compost tumbler simply by putting a few holes in an old garbage can, and rolling it around on the ground every few days. Works just fine.
Try cutting the bottom off the garbage can and put it directly in the garden. Put the compost scraps into the can, and let the worms in the soil come up and take care of them. This is a good one to put right into the garden, as all the goodness will drain right into your garden.
Another great idea for taking care of compost in the garden is a worm tower. A small, simple idea that you can probably make using scraps lying around the shop. If you have a shop . . . : )
Just bury a length of pipe of some kind, at least 6 inches or more across, with holes drilled all along the sides. This will let the worms in and out. You can wait for native worms to come, or you can add compost worms.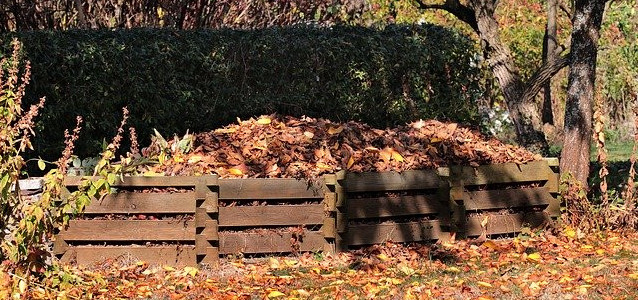 Idea #7 – Plant a children's garden
If you're a parent or a grandparent, with a bit of space to spare, planting a children't garden is a lot of fun.
Here's just one idea. Start with some of the tallest sun flowers you can find, and plant them in a semi-circle. Then make a teepee inside the semi-circle with sticks or bamboo, and plant it with Scarlet runner beans, or some other tall bean. When they're mature, they'll cover the teepee poles, and make a lovely shady place for littles to hide out in.
Fill the rest of the space with edible flowers and fast growing veg such as lettuces, radishes, and of course, peas and carrots for them to munch on. Get the kids involved and have fun with it! I wrote more about children's gardens in this post.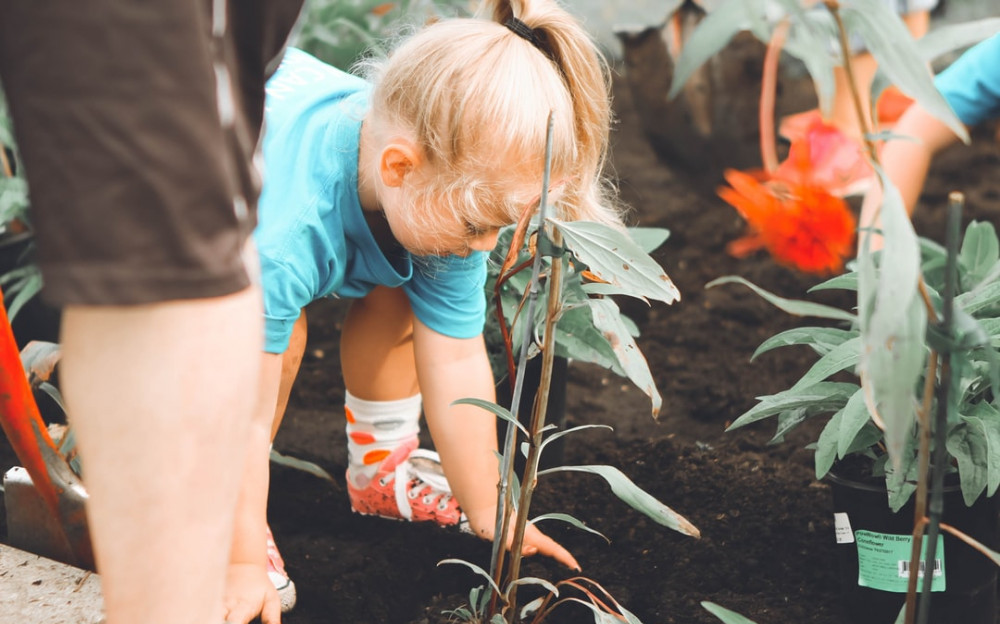 Keep your imagination alive
During strange and difficult times, keeping our spirits up is so important. We need to find the positive aspects of our lives, now more than ever. Use your imagination to think of things to do at home that don't cost much, or require you to go shopping. Stay home, stay safe, and have fun.
Please feel free to share other ideas you might have for having fun in the garden this year.
Health, Hope & Happiness
Tracy
This article contains affiliate links. This means that if you click on a link and make a purchase, I will receive a small commission, at no extra cost to you. See the full Affiliate Disclosure here.